We are incredibly lucky, because we appreciate Beauty*, and it is all around us. We can find it inside us and in others – others who are like me, but different. We can find it in the tiniest detail of nature, and in the act of creativity. Because we believe, very deeply, that Beauty has the power to heal, we want to take a holistic, multi-faceted approach and go where beauty takes us. This will help us to learn, together, how to repair ourselves and our world. It will help us to find ways to bring more beauty into our lives. Beauty – in all its forms – is like a salve given to us to heal our doubts, our fears and our troubles. By enjoying it, we give thanks for it.
* Perhaps we share this ability with animals and plants? Or maybe it's them that share it with us ?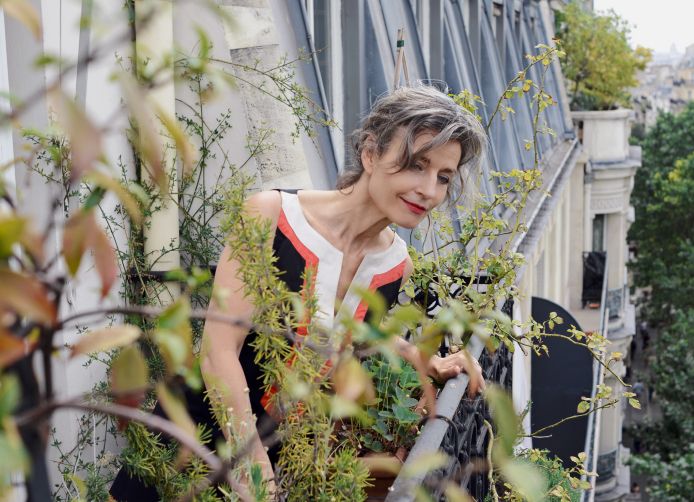 Beauty Therapy,
by Absolution
When I created Absolution, 10 years ago, I wanted to provide a reliable, long-lasting, and personalized solution for stressed city skin.
I wanted to offer products that would be kind to the skin and would work in harmony with its ecosystem
– products that would enable people to understand their skin better and reconnect with their beauty, while caring for the planet… and their health. And this is how our certified-organic skincare products were born.
Formulated with the very best botanicals, they're designed to adapt to your skin's needs and moods from one day to the next.
If I've always been so interested in beauty, it's because I believe, very deeply, in its therapeutic aspect. Beauty – in the broadest sense of the word – helps us to live. It has a healing effect and the ability to take away our pain, relieve our doubts, make our fears disappear, and bring meaning back to our lives…
By now you must have understood that when I talk about Beauty, it's about so much more than a pretty face or a slender figure. Beauty is everywhere – even if we may have difficulty seeing it sometimes.
Beauty is within us. We can find it in the tiniest detail of nature. It's hidden in our emotions, in our vulnerability. It's expressed in our strengths, in our creativity.
So this year, I wanted to go further – to where beauty takes us. I wanted to learn more about the countless ways in which beauty helps to heal us and make us more human. I wanted to see how you, I and all of us could come together to make the world more beautiful.
I want to embark on a new adventure, with you.