Female archetypes, an introduction to connecting with your ever-changing, cyclic feminine nature. January's female archetype : The Midwifre, the one who assists us.
To begin the year, we continue our female archetypes' discovery journey with the Doula. She is our inner coach, the one who assists us in the implementation of our projects, our visions, our dreams and all the 'babies' to which we will give birth to. She anchors us in our calm and fertile winter land to prepare the ground for spring's hatching!
The Doula is strong
Her element is the earth. She is anchored and rooted. She teaches us that before we can rise to the light, we must grow our roots in the soil. She teaches us stability. Every project, every vision, every seed must take root in the soil to be able to grow to its full potential.
The Doula is a coach
She is that inner voice that propels us forward. She helps us through the 'near-birth experience', the contractions and expansions that we may encounter when giving birth to a project (or a baby). She is the one that pushes us to write down our vision on the blank pages that each new year offers us. She is the one that makes us take resolutions to envision a new future filled with opportunities and abundance. She sets the stage and knows how to bring out the best of us. She's all about seeing us manifest our talents and plans.
The Doula is determined
She is a resourceful worker who pushes us to take our rightful place in society. She climbs the social ladder with her discipline and organizational skills. She is organized, efficient and has an appetite for worldly things. Money and finances are among her areas of interest. She is not afraid to succeed in society. She sets up a favorable environment for us to materialize our desires.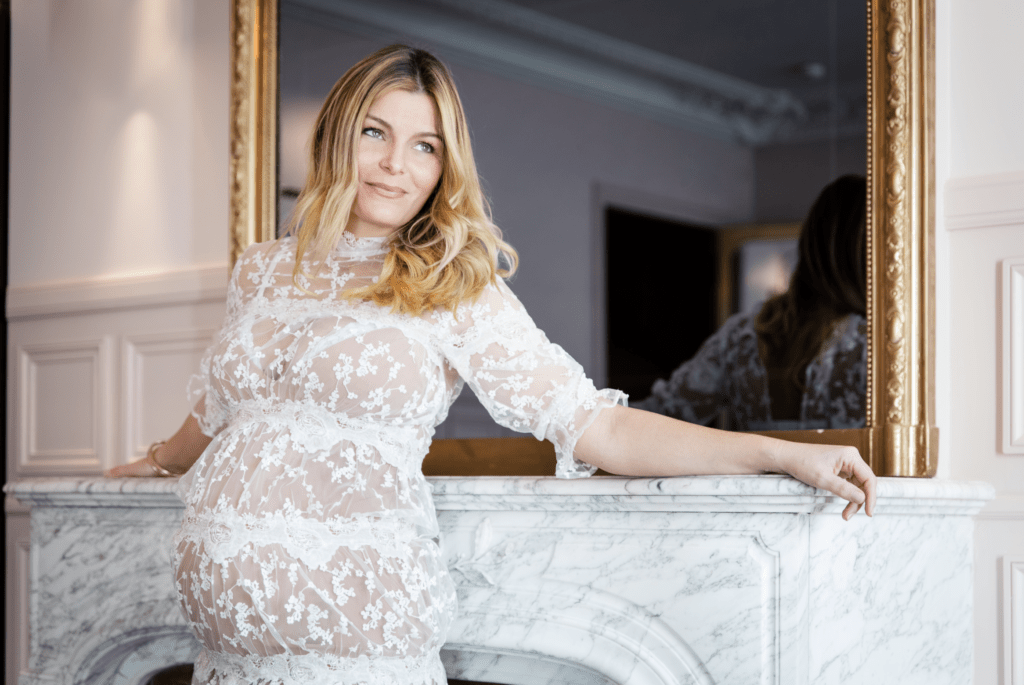 Questions to ask ourselves to jump into this new year
What are the dreams, ideas, projects or babies you want to see emerge this year?
What are the three essential qualities that you wish to nurture in 2021?
What are the new aspects of life that you feel will emerge in the coming year?
Creating a sacred space to welcome the Doula into your life
I invite you to create a dedicated sacred space in your home to awaken the Doula / Midwife in your psyche. The female archetypes are already part of us. The creation of spaces and rituals allows us to reconnect to them so that they can take their rightful place in our lives.
Choose a space that inspires you: your bedside table, above a chest of drawers, a shelf. Clear and clean the surface so that the energy is fresh and new. To energetically purify it, you can practice a fumigation ritual by burning incense, sage or palo santo before laying down your objects.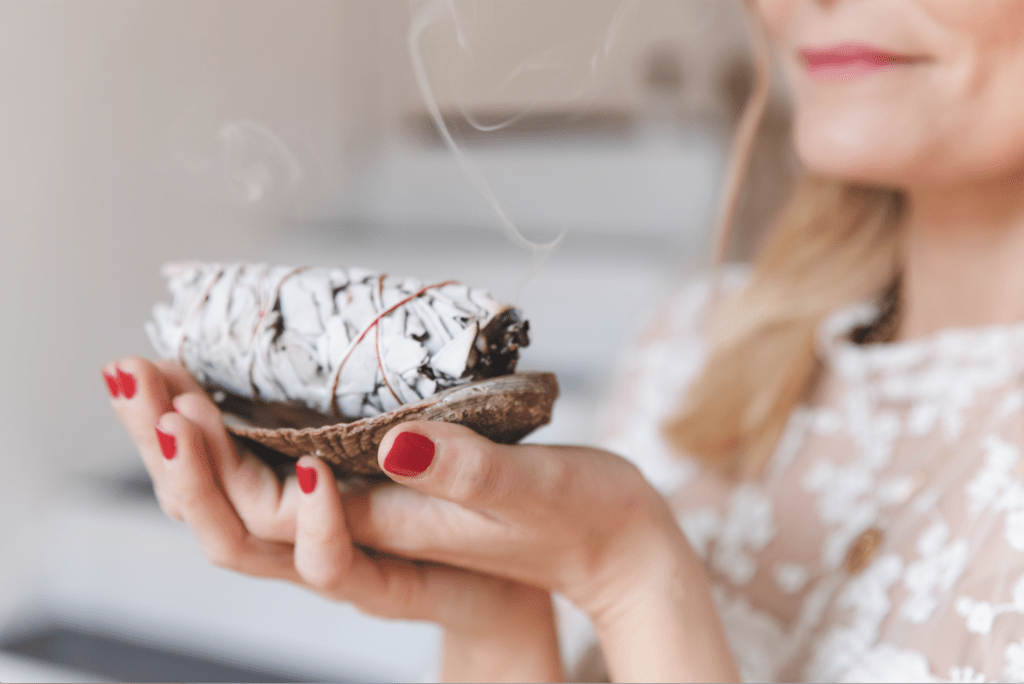 Select illustrations of women who evoke to you, the Midwife, the coach. It could be an image of a goddess, a famous woman, or simply a member of your family. For example, a woman carrying this energy that pushes others forward, supports others.
Place these images on your altar. Make an offering of flowers or seasonal foliage.
Also place elements that symbolize abundance, determination, self-realization: coins, your vision board, your list of resolutions for this coming year.
If you enjoy lithotherapy, I recommend the following minerals to connect yourself to the attributes of the Midwife : citrine (joy of life, energy), pyrite (personal fulfillment, concentration), tiger's eye (protection, strength) and jade (prosperity).
Finally, place a green candle to symbolize the midwife's abundance and capacity for manifestation.
Be inspired by your intuition and keep your altar for a few weeks. You can gather there whenever you feel like it, to meditate or to place your thoughts and writing pages.
Ritual : Practicing "slow flow" yoga by posing an intention
To activate the Midwife, I advise you to do a "slow flow" yoga session by posing an intention. Slow flow yoga is a modified version of vinyasa yoga in which the poses are held for a longer period of time. This type of yoga allows you to slow down and not rush from one pose to another in order to gradually balance your body and mind. I suggest this practice so that you can feel your strength and be deeply rooted.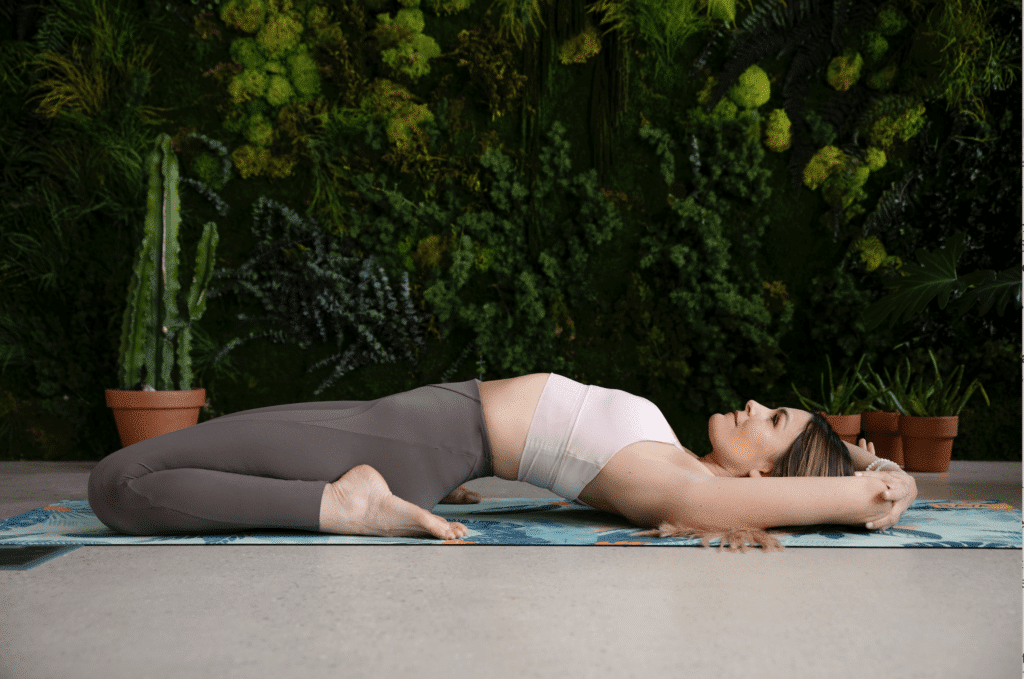 Select an online yoga class that you feel is right for you with a teacher you enjoy. (If you have the possibility to take a face-to-face class it's even better!)
Before you begin, take the time to meditate on the year that has gone by, what it has brought you through and all that it has allowed you to reap. Look at the road you have travelled and the road you wish to travel in the coming year.
Sing the 'OM' sound three times with the intention of anchoring all the projects you wish to bring to life in 2021. Begin your class by focusing your attention on your body, its anchoring, its solidity and its wonderful capacity to carry you and therefore your projects. Appreciate the slowness of the movements by taking your time to get in and out of each pose. Let your body get in tune with the energies of the "slow" winter season!
At the end of your session, thank yourself for this bonding moment. Drink a hot tea or herbal tea and write down your thoughts.
I will meet you in February to meet our following archetype: The Visionary.