To share his thoughts on Beauty, French designer Patrick Jouffret chose to talk about objects created by humans to fulfill their dreams. For Patrick, these objects go beyond fashion and status. They make something functional beautiful, mark chapters in our history, and show how our needs have evolved. Through this subjective selection, which he presents in the form of an alphabet book, Patrick explores the hidden dimensions of these objects – dimensions that make them unique, timeless, and essential. After discovering the letter E for an Extraordinary inkwell, let's continue this serie with the letter F for… Flute!
6,000 years ago, in the territory that is now Colombia, the inhabitants of the Caribbean coast developed an extensive hydraulic system that enabled them to control floods and protect the broad plains where many of them lived.
These inhabitants were the Zenú people, and their main means of subsistence were fishing, hunting, farming, and gathering edible plants. Zenú communities were led by men or women. The scholar Jesús Antonio Quiñones describes the Zenú indigenous people as together in groups, playing with shells and ceremonial flutes while lulled by the lapping of the water, setting the rhythm to their songs.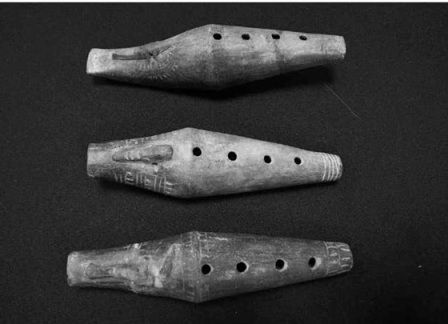 For almost two thousand years, the Zenú people built a system of channels between the San Jorge, Magdalena and Cauca rivers, covering an area of 600,000 hectares. Within this setting, they crafted gold and ceramic objects and ornaments, and even created one of the oldest known ceramics in Colombia. Their pottery was strongly influenced by the Inca tradition and characterized by simple shapes, with no distinction of social status whether they were intended for rituals or domestic use. Music was also an omnipresent part of life, and there are many representations of animals or musicians on their ceramics.
By applying the same scientific rigor to experimentation and to the development of musical instruments, the Zenú people created some of the most beautiful ceramic flutes of their time. The shape of these flutes reflects the attention that was paid to acoustic and artistic criteria, and demonstrates an exceptional level of craftsmanship.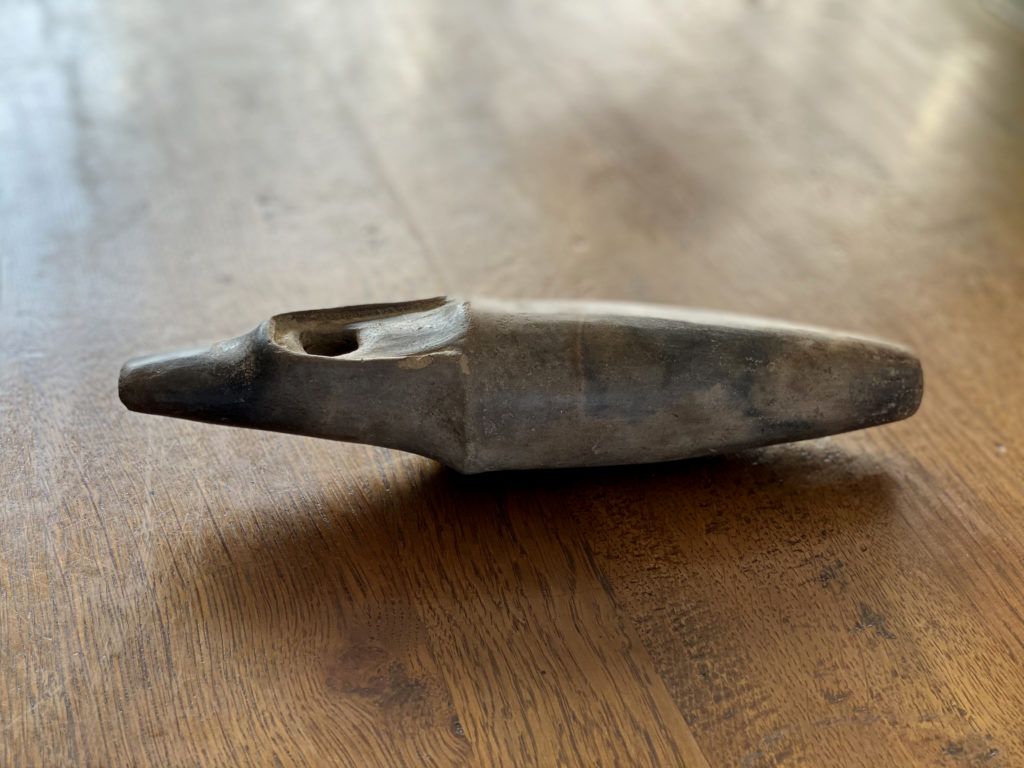 The Colombian composer Luis Antonio Escobar described the sound produced by these instruments as magnificently tempered, and unequalled by that of whistles and ocarinas from other Colombian cultures (Tairona, Calima, Tumaco). Their acoustic quality goes hand in hand with their unique, minimalist esthetics.
After experimenting with different designs, the Zenú succeeded in creating an archetype that could be reproduced, and which is found throughout the territory in which these people lived. These "truncated flutes" were made in different sizes – including small ones for children – and for several centuries they followed the same proportions and measurements, and were made from the same ceramics, in the same colors.
You only have to blow into this ceramic flute to recreate a sound from a thousand years ago. As the column of air in the flute vibrates, it creates a connection with these people, and evokes a special moment in their existence.
Considering the quality of both the design and the sound produced by these instruments, we have good reason to believe that this was a very refined culture. Such skills and sensitivities must have also been applied to other areas: textiles, tools, body art, or even human relationships.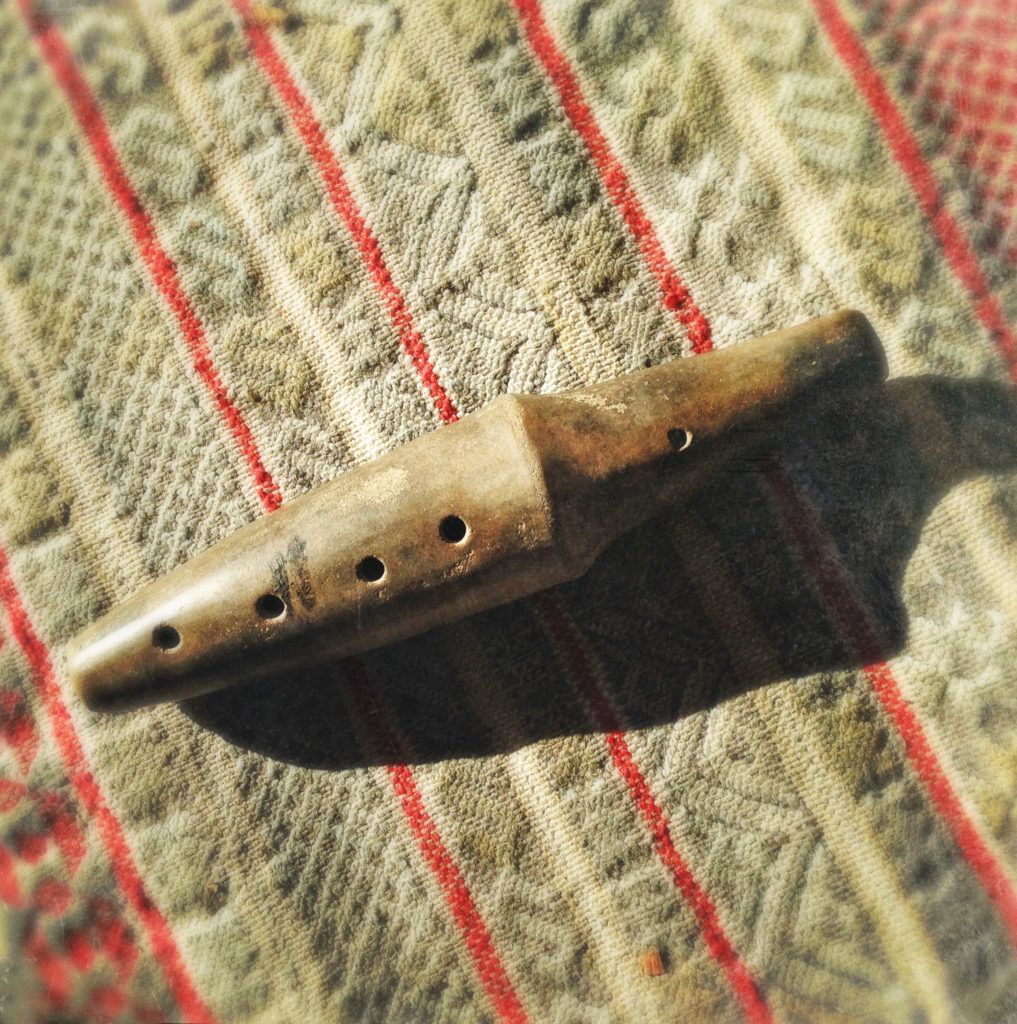 This flute was probably made between the 10th and 13th centuries, and is additional proof that the quest for meaning and simple forms began long before the Bauhaus movement and functionalist theories. It is possible that its purpose went beyond music, and that through the purity of the sound it produced, it helped people to find the sacred in the everyday. Its sound is like a universal language that tells us of a knowledge of the materials used, a mastery of acoustics, and a certain way of life. The Zenú civilization gradually disappeared from the 16th century onwards, with the European colonization of the Americas.