We all look at flowers and see their beauty, their color, their delicate but strong shapes and magnificent aromas. Flowers are given for any occasion and can bring a smile or a tear to a face with swiftness. Flowers are beloved and something that always seems to represent the divineness of life itself. For June, we will discover and treasure the bounty of a flower that many of us know whether from the Wizard of Oz or its bold red color; the Poppy, from the Papaveraceae family.
The Poppy comes around when the sun is high in the sky and the weather begins to shift from Spring to Summer. She is a symbol of the Summer Solstice and the big heat that will arrive with the lengthening of days and shortenings of night. The Poppy is a flower that is full of wisdom, myth and explorative wonder.
One could find Poppy seeds 4500 years ago at markets in Egypt, and the seeds are said to bring a goodnights sleep and rest for the mind, body and spirit. For thousands of years the seeds have also been turned into a syrup to coat the throat and soothe it when one has a hoarse or 'lost voice'. Of course, many of us know the way of the Poppy for its psychedelic references through history and in-fact this is true; the juice from the heads of the Poppy (after the petals have fallen) can be harvested and this is where one would collect the Opium. However, not all Poppies have this property, for example the wild Poppies that grow in fields and that have a blackish center do not offer this adventurous path.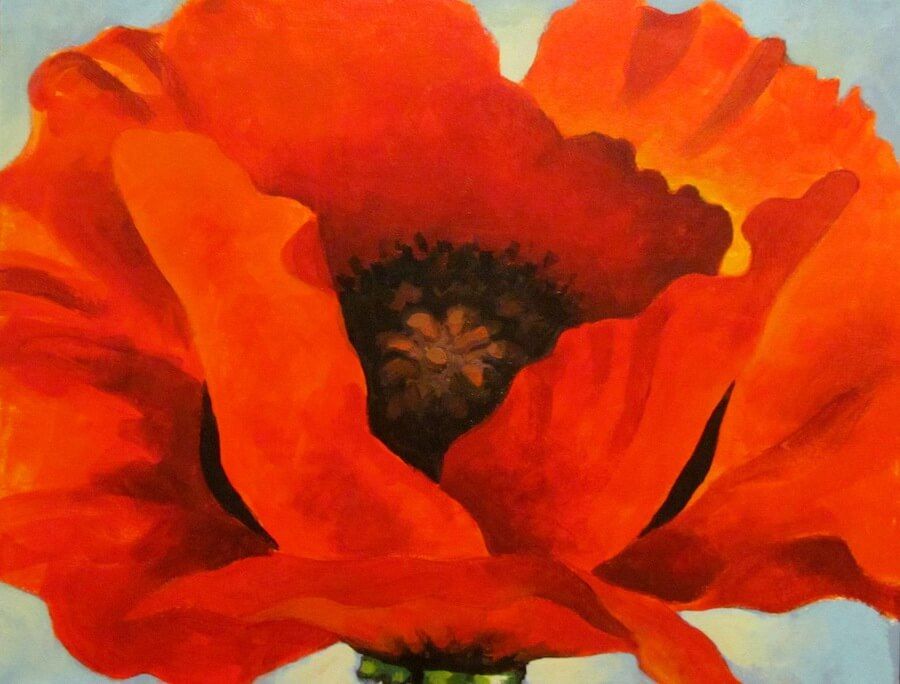 The crimson and vibrant red Poppies are revered in Persia and represent love. In Japanese and Chinese cultures it can mean a strong passionate bond between a romantic couple. The color red itself represents the Muladhara, the Root Chakra and the first of the seven main Chakras. Which embodies the energies of the Earth, the reproductive system, connection to one's foundations, family and security. Keeping with its connection to the premier Chakra, the Poppy can represent the grandeur of life and death and the eternal sleep that we all will step into at some point. That death is the ultimate peace and transcendence of life. Which is no surprise that the Ancient Greeks aligned the Poppy with the Morpheus, the God of Sleep.
The Poppy can teach us to slow down, to rest, to take care of our physical form, to remember that we need to nourish ourselves with deep sleep so we can live optimally. The Poppy can remind us that life and death go hand-in-hand and that we cannot have one without the other; that death should not be feared but honored as part of our divine existence, and in the end our energy is recycled and renewed again and again.
Artists through time have been inspired by the richness of the Poppy:
The Song of the Poppy Fairy

The green wheat's a-growing,

The lark sings on high;

In scarlet silk a-glowing,

Here stand I.

The wheat's turning yellow,

Ripening for sheaves;

I hear the little fellow

Who scares the bird-thieves.

Now the harvest's ended,

The wheat-field is bare;

But stull, red and splendid,

I am there.

Cicely Mary Barker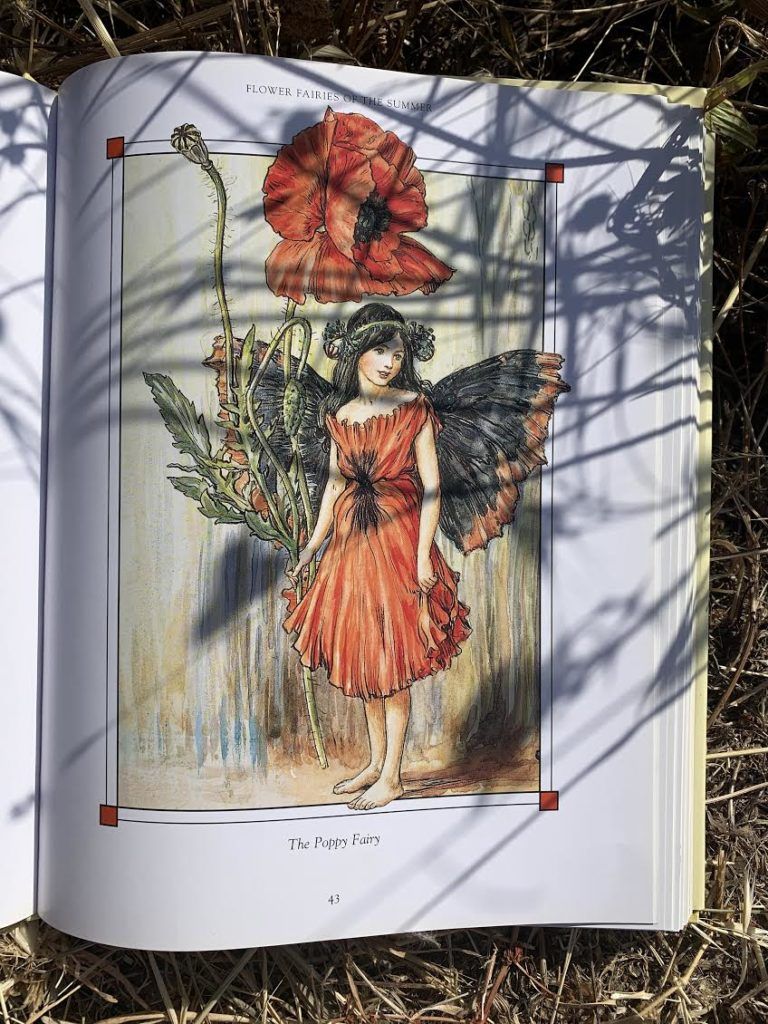 "The great events of life often leave one unmoved; they pass out of consciousness, and, when thinks of them, become unreal. Even the scarlet flowers of passion seem to grow in the same meadow as the poppies of oblivion. We reject the burden of their memory, and have anodynes against them. But the little things, the things of no moment, remain with us. In some tiny ivory cell the brain stores the most delicate, and the most fleeting impressions."

Oscar Wilde
Sources :
Breverton's Complete Herbal by Terry Breverton
H. Wilson, 'Poppies for Remembrance' in Ancient Egypt Magazine, Vol. 92, 2005