To share his thoughts on Beauty, French designer Patrick Jouffret chose to talk about objects created by humans to fulfill their dreams. For Patrick, these objects go beyond fashion and status. They make something functional beautiful, mark chapters in our history, and show how our needs have evolved. Through this subjective selection, which he presents in the form of an alphabet book, Patrick explores the hidden dimensions of these objects – dimensions that make them unique, timeless, and essential. After discovering the letter G for Generations of dildos, let's continue this serie with the letter H for… the Head, Handle, Heel (and more!) of an ax!
The ax is one of the oldest tools known to man. Initially designed to meet very basic needs, over time it has become quite a refined object that can be found in numerous different shapes adapted to specific uses. Much like flowers whose beauty we appreciate without fully understanding why, an ax may appear to be something quite simple, and yet it has many subtle details that tell of thousands of years of evolution. Its principal structural elements appeared very early on, and evolved with technological advances and to meet man's needs.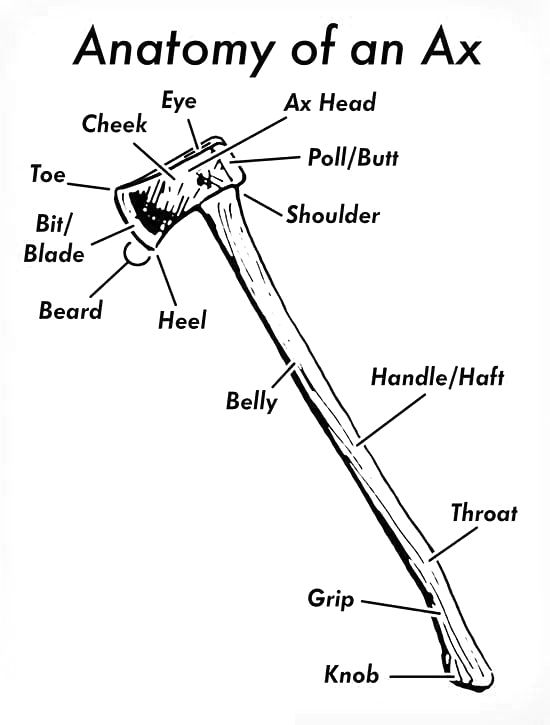 An ax is the perfect example of a tool with two parts: one that serves as an interface with the user, and one that serves as an instrument. This two-part composition can be found in most useful objects, such as a screwdriver, a pair of glasses, or a computer.
The beauty of a design is often down to its ability to resolve specific problems while also being aesthetically pleasing, and its stylistic dimension may hide the actual purpose of the object (it can do something, but you can't tell it can). However, the desire to create a beautiful object is frequently constrained by market needs or complex ambitions.
Regardless of its stylistic characteristics, an ax immediately conveys its purpose. It is made from materials that are employed to perfection and tell us what they are there for: steel to chop, split, and give it a solid weight ; wood to make it light, ergonomic, and easy to wield.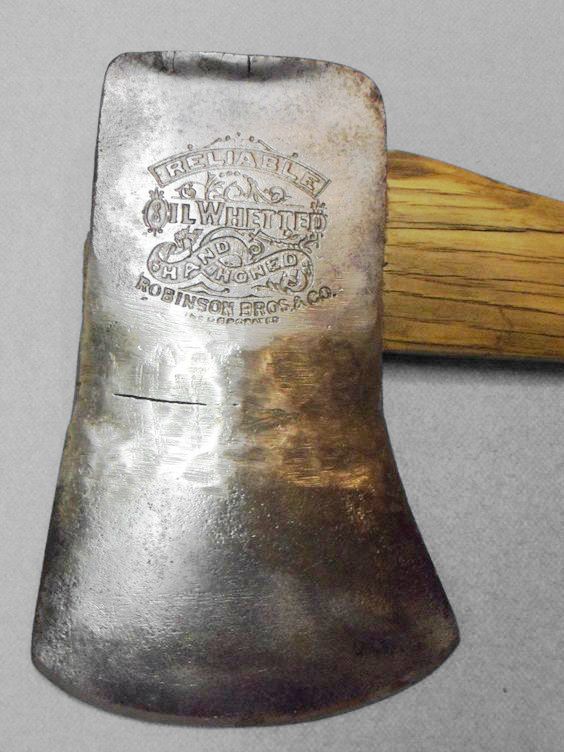 From a symbolic perspective, an ax connects us with nature, our origins, and the idea of survival. It can be a tool or a weapon, and is often used by man in testing situations.
The French-American painter and sculptor Marcel Duchamp was struck by the beauty of an airplane propeller, formed from a single block, and designed to be efficient while meeting the constraints of the material and the elements.