To share his thoughts on Beauty, French designer Patrick Jouffret chose to talk about objects created by humans to fulfill their dreams. For Patrick, these objects go beyond fashion and status. They make something functional beautiful, mark chapters in our history, and show how our needs have evolved. Through this subjective selection, which he presents in the form of an alphabet book, Patrick explores the hidden dimensions of these objects – dimensions that make them unique, timeless, and essential. After discovering the letter H for the Head, Handle, Heel (and more!) of an ax, let's continue this serie with the letter I for… Insulator!
Ceramic is one of the materials best able to stand the test of time. Even after fifty years, the enamel on ceramics can still be as shiny as ever, as long as it's cleaned. Examples of this include decorative panels, tableware, storage tanks, door handles, and electrical insulators.
Insulators were originally made from glass, then from hard ceramic, which came from China and was rich in kaolin. It went on to become the material of choice for its whiteness, fineness and hardness, as well as its resistance to extreme temperatures.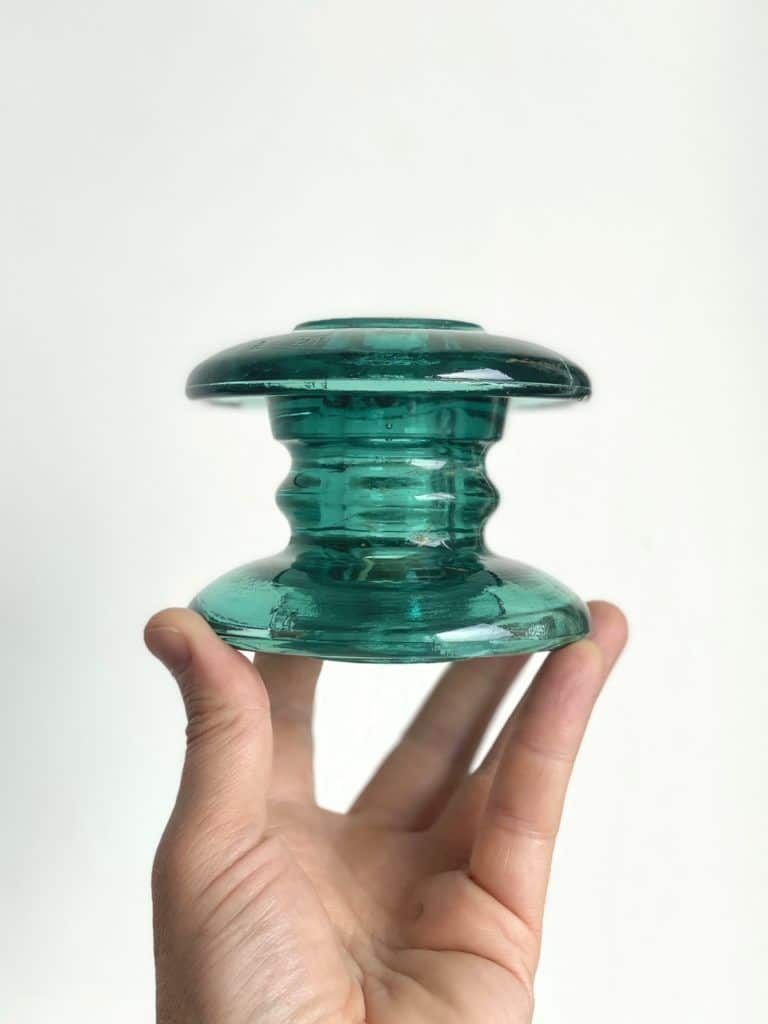 In the middle of the 19th century, when the electric telegraph came into use, these curious objects soon became much more common as they were required to separate (or insulate) the increasing number of cables and wires.
The sculptural character of these objects is quite striking. Their shape is both surprising and simple, and dictated by the laws of physics, but also by the need to let cables pass through or to hold them taut. Some of the more complex insulators look like a three-dimensional representation of mathematical curves. Others look more like chess pieces, extra-terrestrial jacks, or rocks perfectly sculpted by the perfect flow of water. The holes and pathways create evocative negative shapes that captivate through the power of emptiness (as the French architect, designer and photographer Charlotte Perriand once described the Japanese philosophy of space).  And yet those who designed these pieces had little creative freedom. It isn't difficult to imagine the constraints that come with mass production. When millions of units have to be produced, savings must be made on materials, or it must be easy to use vacuum forming.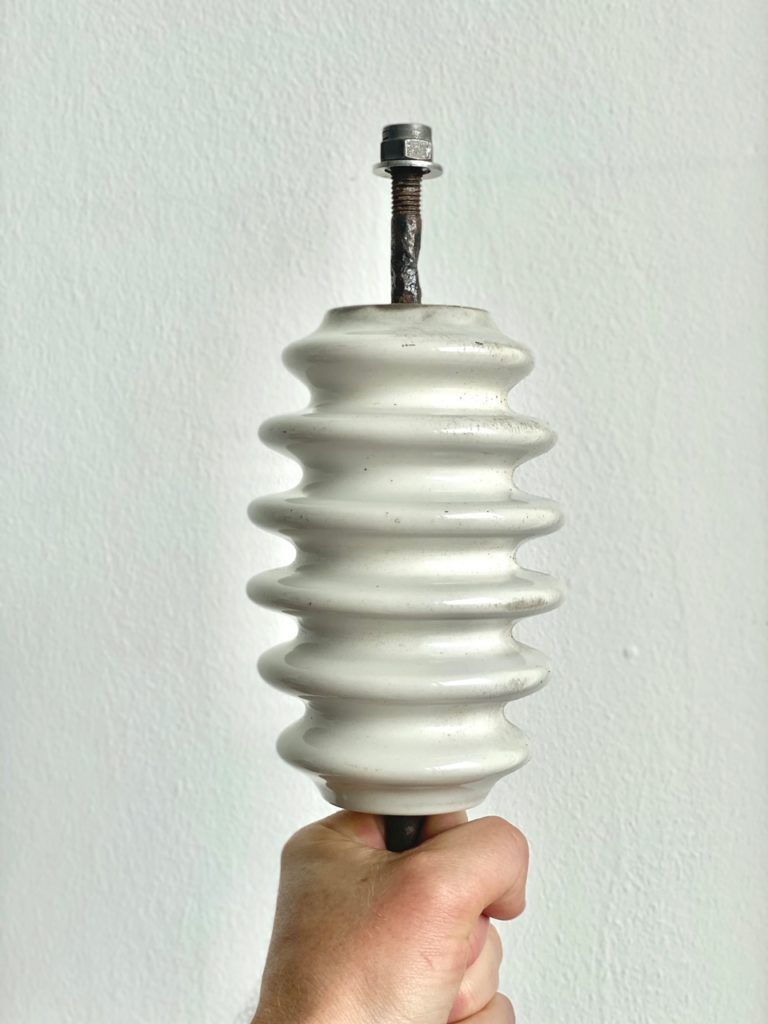 These protective devices with their shiny enamel coating bring a little poetry and clarity into a complex, metallic world. They show how something useful can be beautiful, the quality of ceramic, and how much care and attention must be given to creating something that serves a vital function.
It's actually quite astonishing that these objects, which must be manufactured in such large quantities, have not become yet another item made completely from plastic. Perhaps, when reliability is paramount, it is quality that prevails, and large-scale production solutions that take second place.