Anna Le Corno started as an architect and trained in woodworking at Ecole Boulle, before launching her own workshop five years ago: Farouche. Her work mixes traditional know-how with innovative laser cutting. They are real inlaid and colored frescoes that delight not only individuals but also brands, like DS, which called on her to design the dashboard of a concept car, and Marotte, for whom she designed a collection of decorative panels. Meet this artist who is renewing the codes of woodworking.
Where does your vocation for woodworking come from?
I have always been interested by wood, the potential of its material and its colors, and I wanted to change scale, to work on the creation of an object from A to Z. During my training, I discovered the laser cutting technique. At first reluctant (I was leaving my architect's computer precisely to work with my hands), I quickly understood that I could push this technology towards graphics and aesthetics that would be difficult to obtain with classic woodworking.
How does this woodworking technique break with traditional ways of doing things?
Art craft is being transformed by innovation and digital technology is becoming more and more important in furniture design. But few craftsmen/women use laser inlay to the point of making it their signature, the source of their artistic research. It took me a long time to break away from conventions, to allow myself the freedom to interpret the classical know-how. Today, I master the woodworking gestures but my work consists in going beyond techniques and traditions. This is why I like to mix materials: wood, leather, marble, mosaic…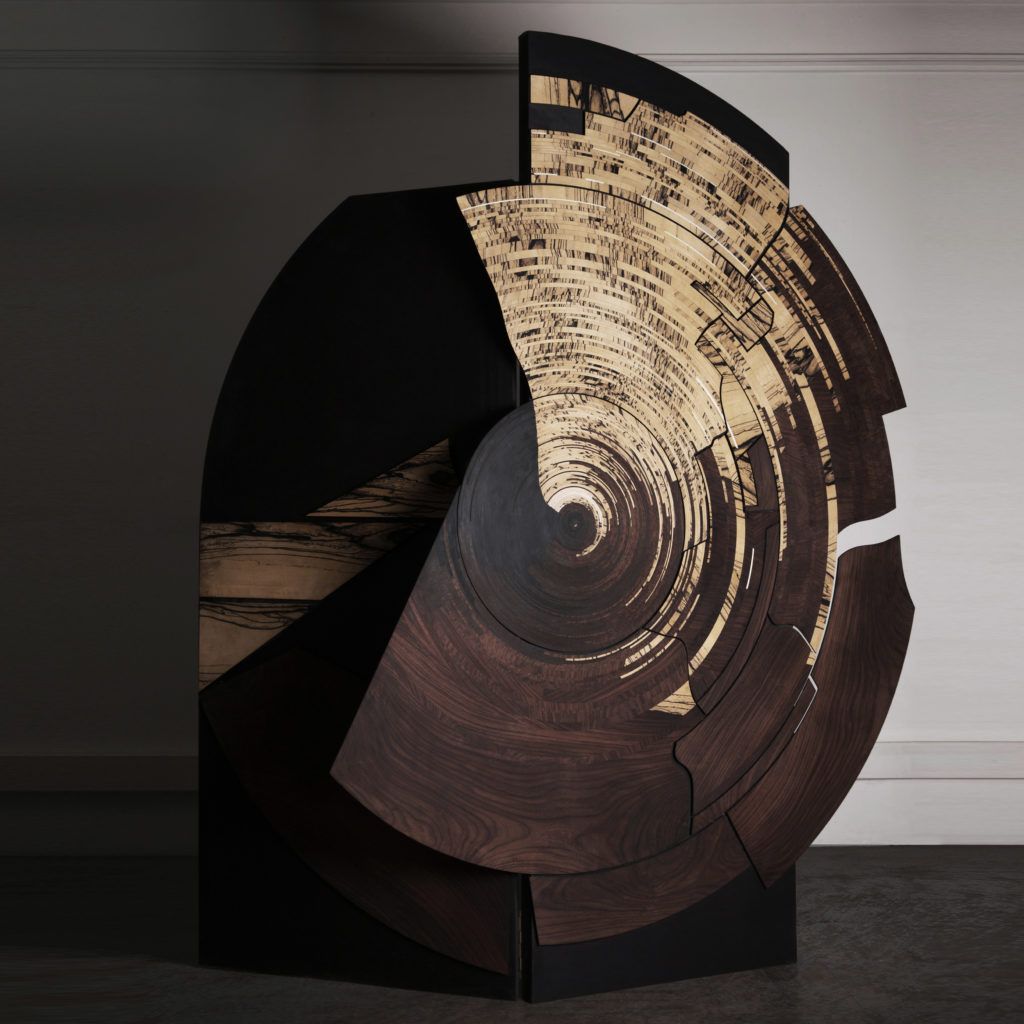 What is your creative process?
I have two different ways of working. If it's an order from a client, I go as far as the sketch with real rendering so that the client can project him.herself. I take the time to discuss with him.her to understand his.her wishes and how the furniture will live in her.his home. Recently, I created a sideboard facing the sea for one of my clients. This very beautiful setting was very important in the furniture's design.
When it's a pure creation, my starting point is physical. For the screen (picture above), I started with a circular marquetry, without imagining the function or scale of the work. The function was born through the reactions, sometimes accidental, of the material. It is a long process, several months of production per piece.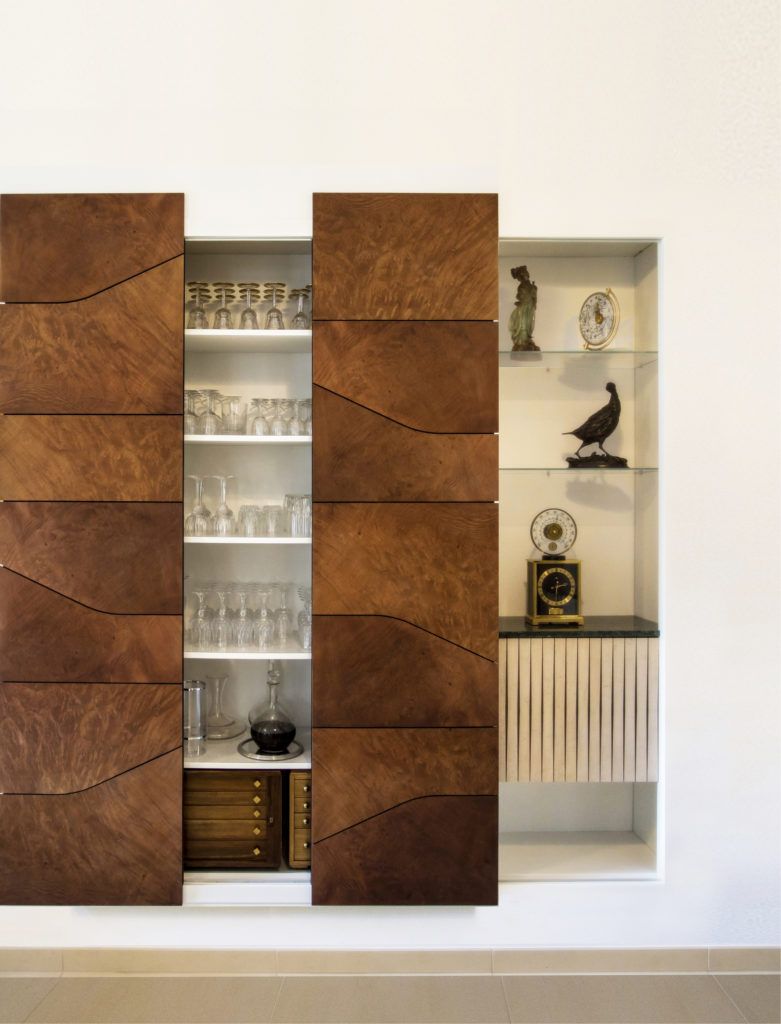 Your furniture sets apart by the work of color and the assembly of wood species. Why this choice, both artistic and ecological?
I try to contemporize very distinctive species such as Macassar ebony or even French walnut. For the colors, I work with a stained veneers supplier. My furniture is unique, so I order sheets of wood and I also get some from other woodworkers. Laser cutting allows me to save on material and to reuse scraps. At my scale of production (4 or 6 pieces of furniture per year), the ecological impact is limited, especially since my furniture is designed to be passed on over several generations.
Where do you think the beauty of your creations lies?
For me, beauty lies in the balance point I reach when I create. There comes a point in the design process where everything fits together, everything becomes clear. Then, when one manufactures, there are magical moments when we are surprised by the reality of the material: a knot in the wood, for example, can influence the final result. Beauty is born from the unexpected.
Cover picture : Bed headborad Paz © Pénélope Sécher