A summer routine that is in line with what summer should be: a time to let go, a time to reconnect with nature and the elements, to devote oneself to the joy of discovery or the joy of getting together with friends and family.
Beauty routine
It's time to lighten up! Summer is the time of the year when you can reduce your beauty routine to a minimum: Cleanse, Moisturize, Protect and Repair.
As I'm obviously going to talk to you about sun protection … I'm obviously going to insist on the necessity of a good cleansing. Even if we wear a lot less make-up in this season, it is absolutely necessary to clean one's skin very well to get rid of the sun filters and the residues of the day. You can choose whatever make-up remover you prefer: micellar water, like L'Eau Soir et Matin from Absolution, a cleansing gel (like Le Nettoyant Pureté which cleanses perfectly without drying out the skin) or a cleansing milk/cream if you prefer a soft touch (La Crème Douce Démaquillante is perfect after a long day in the sun) or even an oil-in-gel make-up remover (like Le Baume Céleste which won't leak in your suitcase).
The next important thing is to give your skin extra moisture because the sun (when it eventually comes out), the salt of the sea and the chlorine of swimming pools draw on the water reserves. As we have more time than usual – well, if you are on holiday – you can start the day with a super hydrating mask – like Le Masque Anti-Soif Hydratant by Absolution – which will drench your skin in hydration and help it face the effects of sun and other elements. Follow with your usual cream, that can be mixed with a protective serum like Le Sérum Anti-Soif from Absolution.
Once it has penetrated, add a layer of sunscreen with a SPF adapted to where you are and to the weather: whether you are in a city or by the sea you will obviously not need the same protection… As for the choice between mineral or chemical filters… we are far from having found the ideal solution. Organic sunscreens only contain mineral filters, which sometimes leave a "white" layer on the face. Legislation will undoubtedly change because of the "nano particles" of titanium that they may contain. Chemical filters are really not good for our skin's health and are even less for the oceans and corals. So have a close look to the ingredients: I obviously prefer minerals, but some conventional brands are making great efforts, both in terms of packaging (cardboard tubes) and composition (tested "safe" for corals and the ocean floor).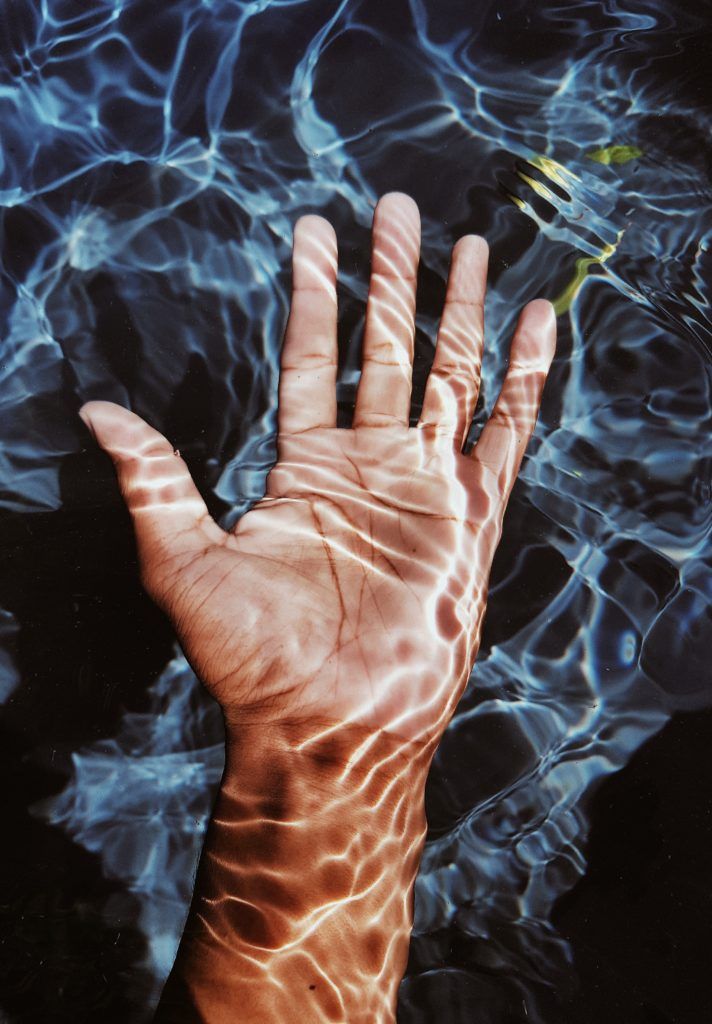 In the evening, remember to deeply clean your skin and apply a smoothing skincare: a multi-purpose oil, Absolution's Addiction oil for example, or even a simple apricot, plum or argan oil will work wonders.
For make-up, keep it simple: a nice shiny, slightly transparent lipstick, with orange, brick, brown or even cherry shades and applied in light touches on the lips, cheekbones and even the eyelids will be perfect. And if you feel like it, a bit of Mascara Intense from Absolution for a shiny finish will enhance your tan. You can also go for a no makeup look: summer is also the season for bare skin, for freckles that reappear, for simplicity.
Health & Diet
In Chinese traditional medicine, summer ends on August 15th. It is followed by the fifth season, which occurs four times a year and is more commonly referred to as the inter-season. These interseasons represent what is no longer and what will be, what will soon be. They generally combine the recommendations of the previous season and those of the coming season. In this case, one enjoys the summer's momentum to smoothly enter autumn.
During Summer, our digestive system is not at its best, so one must favor light meals, vegetables, citrus fruits and avoid anything heavy and too rich. Make the most of red and purple fruits and vegetables which are in season and full of anthocyanins. These antioxidants help to fight against the free radicals that cause cellular ageing; they also have an anti-inflammatory action and strengthen the immune system. By absorbing part of the ultraviolet rays, they also help our body to counteract the harmful effects of the sun. It's a good thing because: tomatoes, peppers, red cabbage and onions, strawberries, raspberries, blackberries… are full of anthocyanins and are generally on the menu as soon as it gets hot! However, be careful not to only eat raw vegetables, which will tend to exhaust your inner fire! Reserve a part of your food for hot dishes or at least cooked and served warm, this allows a better digestion and, contrary to what one might think, preserves your energy! This is because your body does not have to heat up your food before it can be digested.
Symbolically, summer is the season of the heart and the red color: a season dedicated to joy, sun and outdoor activities. It is also the easiest time to get back in sync with nature: the body can cope better with going to bed later and even getting up earlier. Avoid using air conditioners as much as possible: not only is it wasteful, but it also interferes with your body's adaptation to the heat.
Mindset tips for Summer
Get away from screens, turn off the radio and TV, forget about Netflix, get back to books, nourish your joy, get connected with the elements, walk barefoot in the grass, appreciate the beauty around you, feel gratitude for every good moment, fill up on memories for the year. A good way to become more receptive to joy is to keep a gratitude diary, a happiness diary… whatever you prefer to call it: every evening write down at least 3 good moments that have made your day beautiful, even if there are fleeting or details…you'll see that you'll end up filling up an entire book!